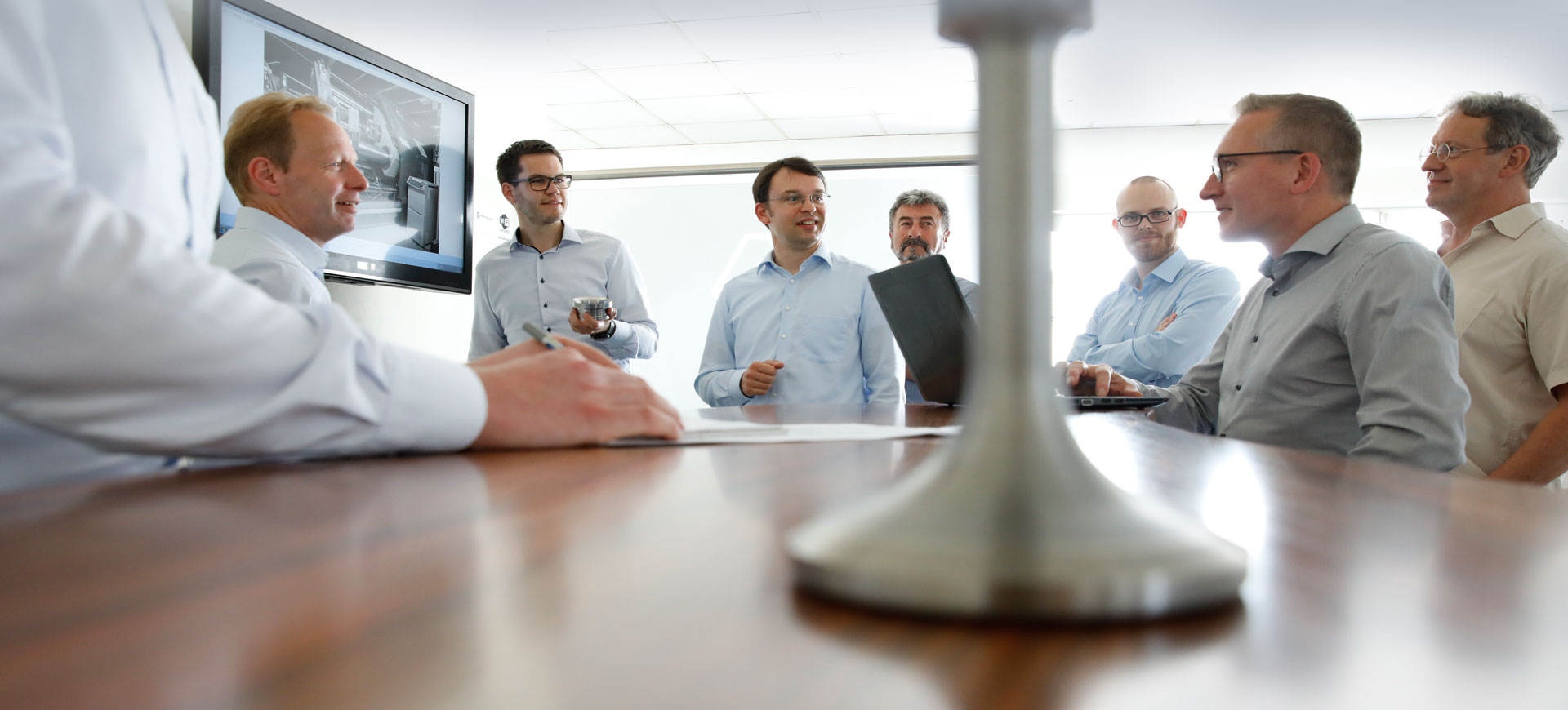 You need a partner who has many years of experience combined with cutting edge research and development and the ability to anticipate the market's needs. We are the industry's leading cylinder head system specialist; we constantly look for innovative ways to enhance and improve your products, using new materials, designs and coatings to extend the life of your entire cylinder head system and ensure sustainability is built into each component.

The MWH Innovation Center is committed to developing new products, solutions and services, helping you achieve better performance in five key areas: emissions, efficiency, reliability, sustainability and lower running costs.

Performance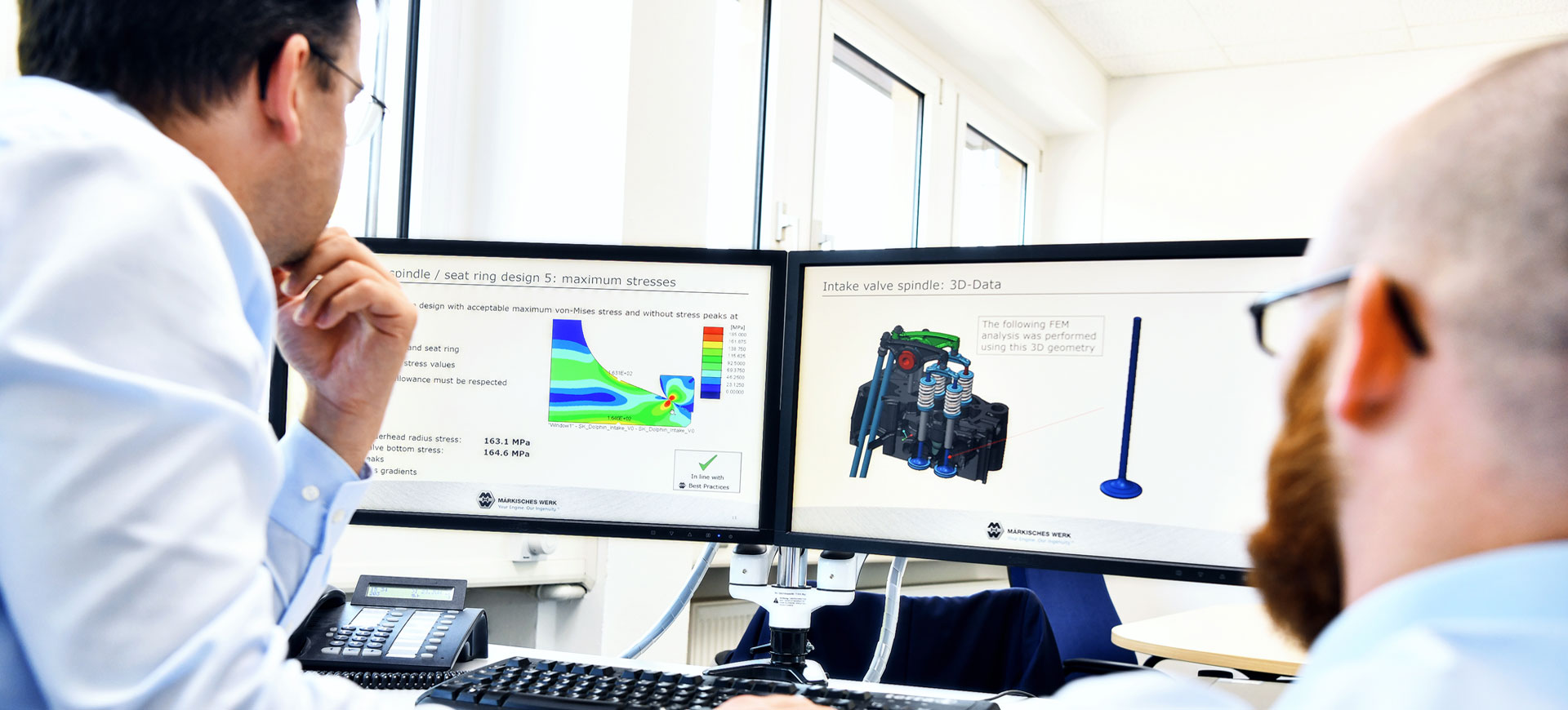 ENGINEERED FOR PEAK PERFORMANCE
We partner with our customers, designing, testing and validating customized solutions for even the most challenging applications. To offer this technological advantage, we created the MWH Innovation Center with an experienced team of experts and sophisticated tools, including various test rigs, assuring performance and endurance of every component we design.
We work with more than 90% of the world's marine, locomotive and power generation engine manufacturers to help them meet the challenges of developing the next generation of engines.
Delivering quality cylinder-head system components demands precision in every process. At MWH, our disciplined approach enables us to efficiently achieve the highest standards. It starts with our Computer Aided Valve Engineering (CAVE), our best practice design guidelines, Finite Element Method (FEM) valve simulation and many more advanced tools. Our staff of technical experts creates innovative components and improvements for internal combustion engines, which redefine performance, efficiency, and durability for our clients. We are extremely thorough in our efforts to meet and exceed your requirements — just what you would expect from a company with a rich heritage in German engineering!
MWH Innovation Benchmarks
MWH Innovation Benchmarks

Nimonic is a nickel-based, high-temperature, low creep superalloy, with very high Nickel and Chrome content. In 1978, MWH was the first company to bring this material from aerospace to the manufacturing of exhaust valve spindles for extreme performance internal combustion engines. Nimonic has a remarkable ability to withstand high temperatures and corrosive attack, enabling a significantly longer lifetime compared to a conventional stainless material. Today, Nimonic is the standard in most modern engines.

With the aim of reducing running costs and downtime for our customers' 4-stroke engines, MWH invented and patented Turnomat technology in 1983. Controlled distribution of temperature around the valve head is difficult to achieve, particularly at low engine speeds. The forced rotational movement of the Turnomat causes a defined rotational energy for the valve during seating during the closing stroke. This yields the desired polishing effect, removing combustion deposits between valve spindle and valve seat while eliminating the "seat hammering", often leading to blow-by. The Turnomat ensures a precise and dependable rotation of the valve spindle during the entire stroke, making it an ideal tool to ensure the rotational speed meets the actual requirements.

Imagine taking a standard or Nimonic valve spindle that is at the end of its life and making it as good or better than new – that is the result of MWH's "Nimalike" invention.  The Nimalike process involves rebuilding valves by welding a super-alloy material onto their surface, rendering them more resistant to high-temperature corrosion. Years of development and testing together with field experience have ensured that we can more economically upgrade new or used standard valve spindles to Nimalike spindles. 

Titanium Aluminide (TiAl) –based alloys are intermetallic alloys of Titanium and Aluminum which exhibit exceptional specific strength and stiffness up to 800°C. TiAl is lightweight, strong, oxidation- and heat-resistant, making it ideal for high temperature and high speed (reciprocating and rotational) applications in aerospace and automotive industries. MWH first introduced TiAl intake and exhaust valves for F1 engines ahead of the 1997 season and we patented our TiAl valve manufacturing process in 1998. Over 20 years of R&D and manufacturing excellence with TiAl alloys have made us the leading valve train solutions supplier for customers looking to reach the next level of performance.

Cold corrosion can form on the inside surface of cooled exhaust seat rings, dramatically reducing time between overhauls (TBO) – in many cases cutting it in half. To reduce cold corrosion and normal wear and tear, MWH engineered an innovative new technology called MWH Cold Corrosion Coat (MW-C³). This unique coating effectively combats corrosion and acts as a stable protective barrier. MW-C³ provides numerous benefits, such as increased component lifetimes, fewer in-service component failures, predictable maintenance intervals, upgraded engine performance and engine efficiency.

The ReliaValve, with its Sentry Rotator, is a mechanical valve rotation system for 2-stroke engines. The ReliaValve prevents deposits on seating surfaces of the valve spindle and seat ring (bottom piece) while continuously polishing those surfaces during the closing stroke. The result of this patented MWH innovation is to extend the component's normal 3-year lifecycle to 5 years, saving you time and money by increasing the time between overhauls (TBO).

The Sentry Rotator is our patented valve rotation mechanism and a key component of the ReliaValve. The Sentry Rotator sits on the spindle and rotates the valve during the valve's closing action, reducing wear and preventing deposits from forming on the valve spindle's seat. It can be retrofitted in existing exhaust valves units with minor reworking, transforming a standard exhaust valve into a ReliaValve.

Combustion chamber components in large engines operate under extreme thermal and mechanical loads. In addition, hot corrosion is often a problem when aggressive elements are present in the fuel (e.g. residual fuel or biogas). Only MWH can offer you MW-C², our innovative coating system designed to protect metal engine components. This unique product has superior mechanical properties to withstand the harsh environment, yet provides excellent chemical and thermal protection. By protecting engine components against hot corrosion, MW-C² can significantly extend the service life of components and allow your engines to operate at peak efficiency for a longer time. MW-C² is effective on various components, such as valves, piston crowns, cylinder heads, and exhaust ports.

Experience shows that sufficient valve rotation is essential for the longevity and performance of the valve spindle and seat ring. With an improved ball-and-spring rotation mechanism and higher quality materials, the BSR is a durable, reliable and efficient valve rotator for 4-stroke engines. MWH BSRs are specially designed and rig-tested to fit on your engine without any modification to your existing set-up.

The continuous trend towards higher efficiencies and reduced emissions is one of today`s major technical challenges for large bore engines. New concepts are necessary to find sustainable solutions for high-end engines with alternative fuels, new combustion concepts or increased power densities. MWH developed a new and unique test rig to identify patterns of premature valve wear leading to potential failure and to validate new concepts.

To push highly loaded combustion engines to the Next Level of Performance ™, cooled and non-cooled hollow valves are an excellent choice to reduce valve masses or to lower valve temperatures. MWH uses cutting-edge manufacturing and inspection technology to design and manufacture hollow stem and hollow head valves. A broad range of materials, including Iron-based, Titanium and Nickel-based superalloys and even intermetallic Titanium Aluminide, enable valve train designers in every race series to extract the maximum performance from their engine.

Development and market introduction of proprietary hard facing materials especially for use in gas and low sulphur fuel applications.

Making valve wear predictable – by using a holistic approach of analytics, component testing and numerical simulation, it is possible to closely approximate valve wear.  MWH's simulation tool enables us to shorten product development processes while at the same time pushing the limits of technical performance. Simulating wear before the first component has been machined saves an incredible amount of time and money for MWH's customers.


Engineering Services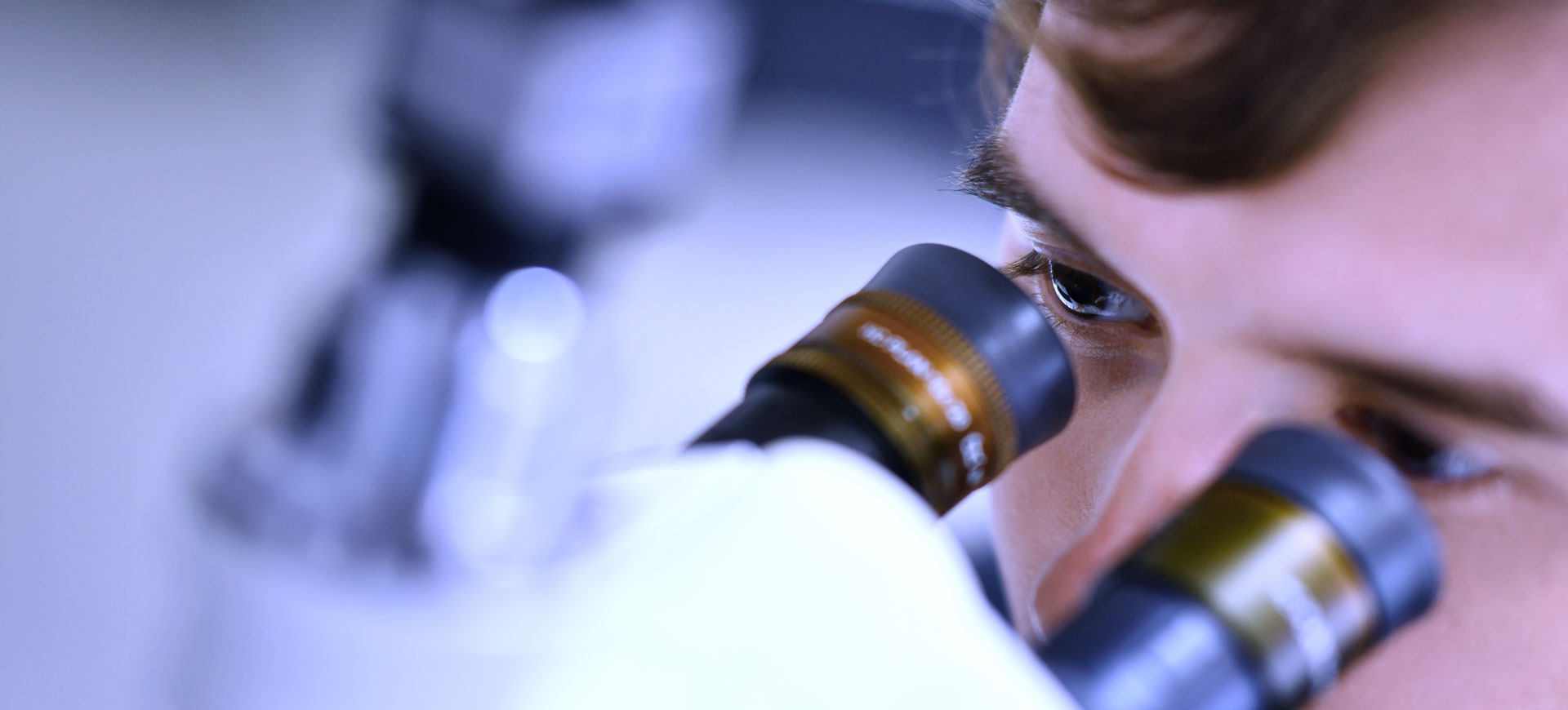 The MWH Innovation Center has the know-how, capabilities and tools to support customers when it comes to complex questions and problems within valve train systems. Decades of experience have been systematically documented in the MWH Best Practice Design Manual, which is constantly improved by our engineering team.
MWH's Engineering Services start with comprehensive proposals for materials and design of all valve train components including valves, seats, guides, rotators and springs based on customers' specific requirements.
The performance and life expectancy of a proposed can be analyzed by conducting numerical valve wear simulations considering design and material variations.
Furthermore, critical components like valve spindles, seat rings and rotators can be rig tested to validate the proposed solution. Component tests reduce the need for time consuming and expensive engine tests later in the validation process.
MWH's Engineering Services are always tailored to the specific challenge at hand.

Engineering Process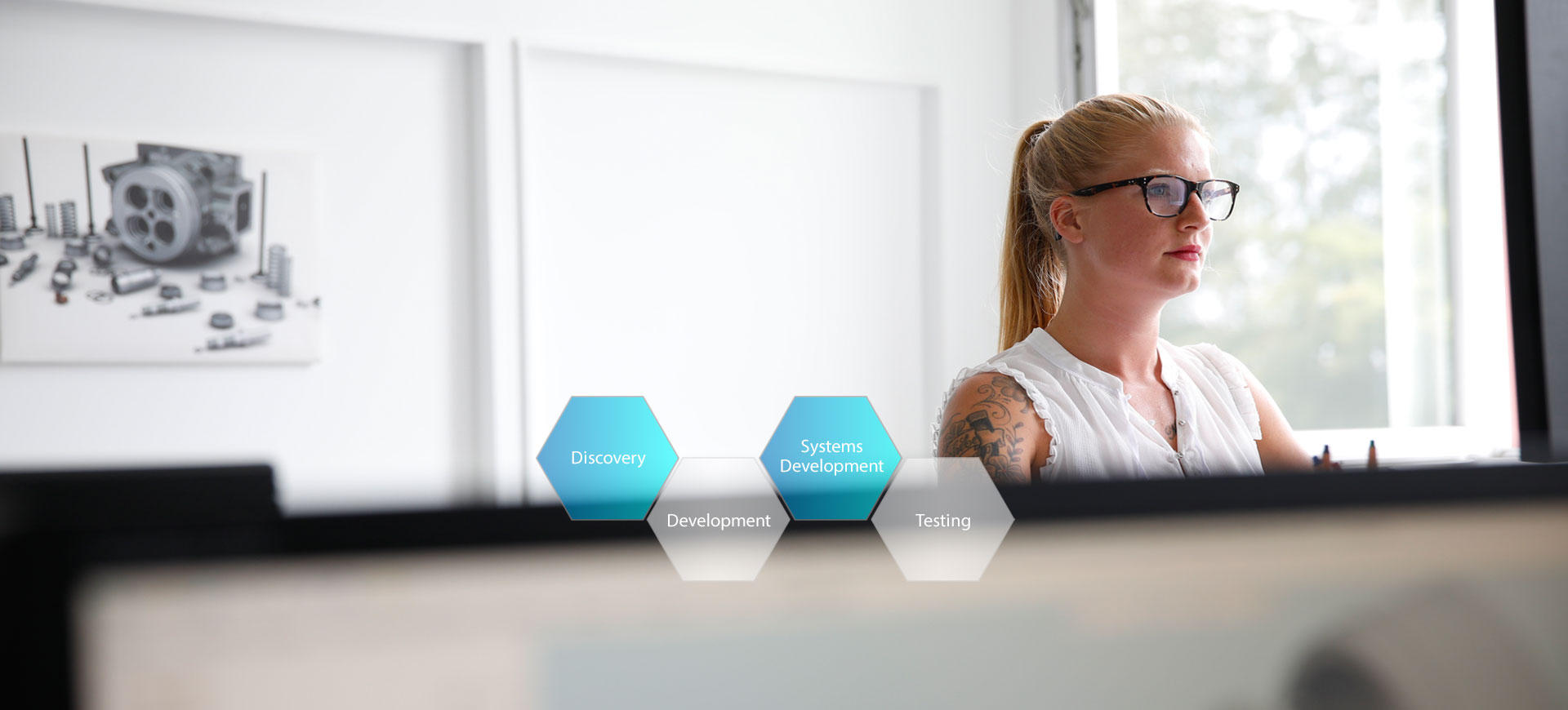 SOLUTIONS TAILORED TO YOUR NEEDS
The more precisely your cylinder head system components interact, the more efficiently your engine runs. MWH has the insight and experience to determine systematically how each component should interact to deliver optimal performance.
MWH development methodology derives from more than 70 years of experience in designing, manufacturing and overhauling cylinder head components for large-bore engines.
Our development projects benefit from decades of hands-on field experience diagnosing catastrophic engine failures and applying Failure Modes and Effects Analysis (FMEA).
The MWH engineering process is comprised of four key phases: Discovery, Development, System Design  and Testing.
MWH Development Process
Defining the need through research
Whether our aim is to solve a unique problem or to respond to market forces, MWH engineers approach every customer need with a disciplined process that begins with discovery. We examine how wear, heat and other combustion conditions affect valves and seat rings to determine the efficacy of materials, coatings, component design and manufacturing processes. As new engine designs, fuel types and emission standards are introduced, we develop innovations that enhance your fleet's efficiency, durability and sustainability. Leveraging our decades of experience, MWH presents customers with a selection of solutions before making a definitive recommendation based on your unique requirements.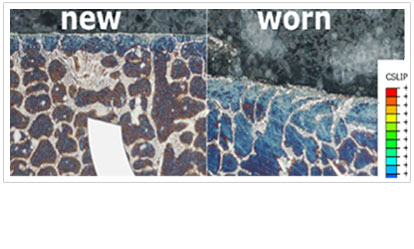 Solutions Tailored to Your Needs
MWH has extensive knowledge in the design and development of complete valve train systems and offers a range of services that covers the entire development cycle. This includes all processes and products in the areas of development, production, process consulting and validation of materials — in particular in high-temperature and corrosive environments. Our R&D department oversees all technical items over the lifetime of every valve train component, including the product development phase, the market entry phase, the series phase and market phase out. Driven by a holistic view, our engineers always take into consideration innovation, manufacturability, robustness and costs.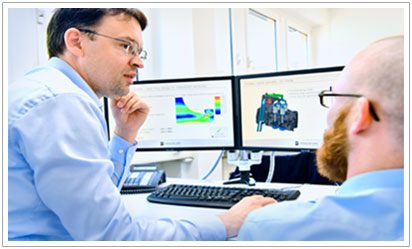 Superior Systems, Thoroughly Tested
Enhancing the properties of a valve or seat ring, modifying the cylinder head system design, or collaborating on a new engine model are important aspects of the engineering process. Each new development must interact effectively with every other component of the overall engine system. At MWH, we take a holistic view of the engineering process. This ensures when you receive a single engine component or an entire system, either new or reconditioned, it seamlessly integrates into your complete large-bore or high-speed engine.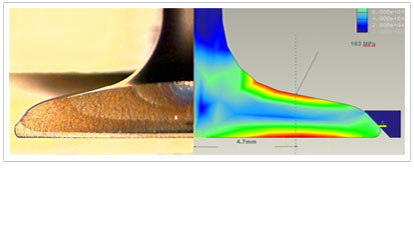 The Key to Superior Performance and Quality
MWH customers are confident that their products have been fully investigated and proven effective in the testing phase of our development process. MWH's rigorous testing is the part of our engineering process that gives you, the customer, confidence that you are receiving the highest quality engine components in the industry. Leveraging our state-of-the-art Valve Wear Test Rig and numerical simulations tools, we ensure our system components, along with coatings and materials, will extend the life of your engine and significantly reduce downtimes and delays.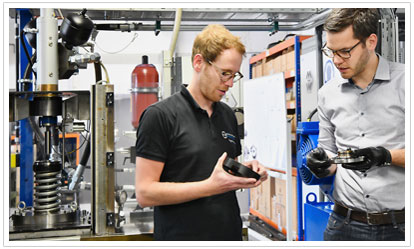 Materials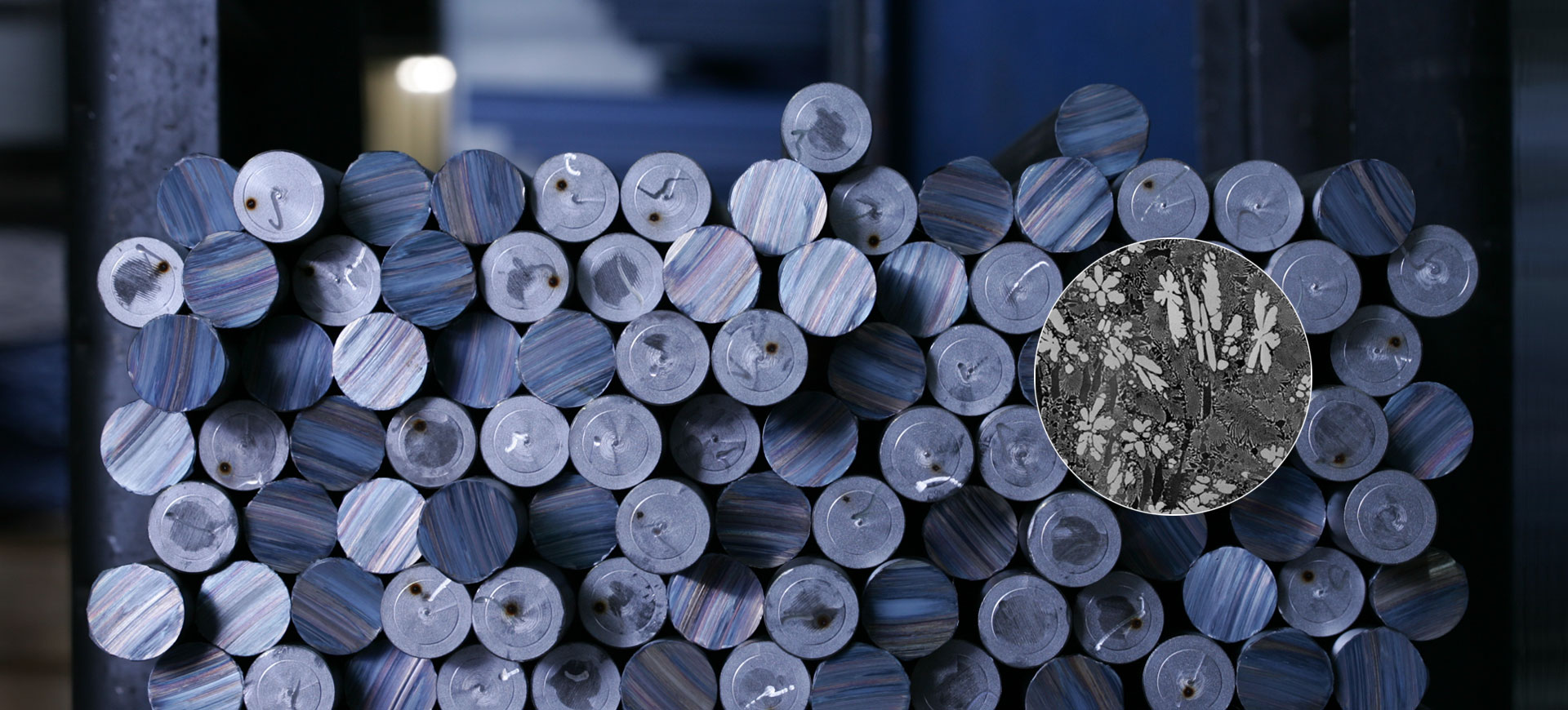 IT'S WHAT'S INSIDE THAT MATTERS
To build superior components capable of extending your Time Between Overhaul (TBO), we always start with a solid foundation. That means using the right materials with the highest quality. MWH has carefully developed and maintained proprietary material standards and formulations, meeting or exceeding international superalloy standards, expertise in material science and mechanical engineering.
MWH's exacting material specifications are crucial to optimum performance. In addition, we perform all critical metalworking processes under one roof to achieve the optimal technical properties that meet your high standards. These processes include forging, extruding, friction welding, heat treatment, PTA-/TIG-/MIG-/WIG -welding, flame spraying, induction hardening, PVD coatings, chroming, brazing and more.

Proprietary Coatings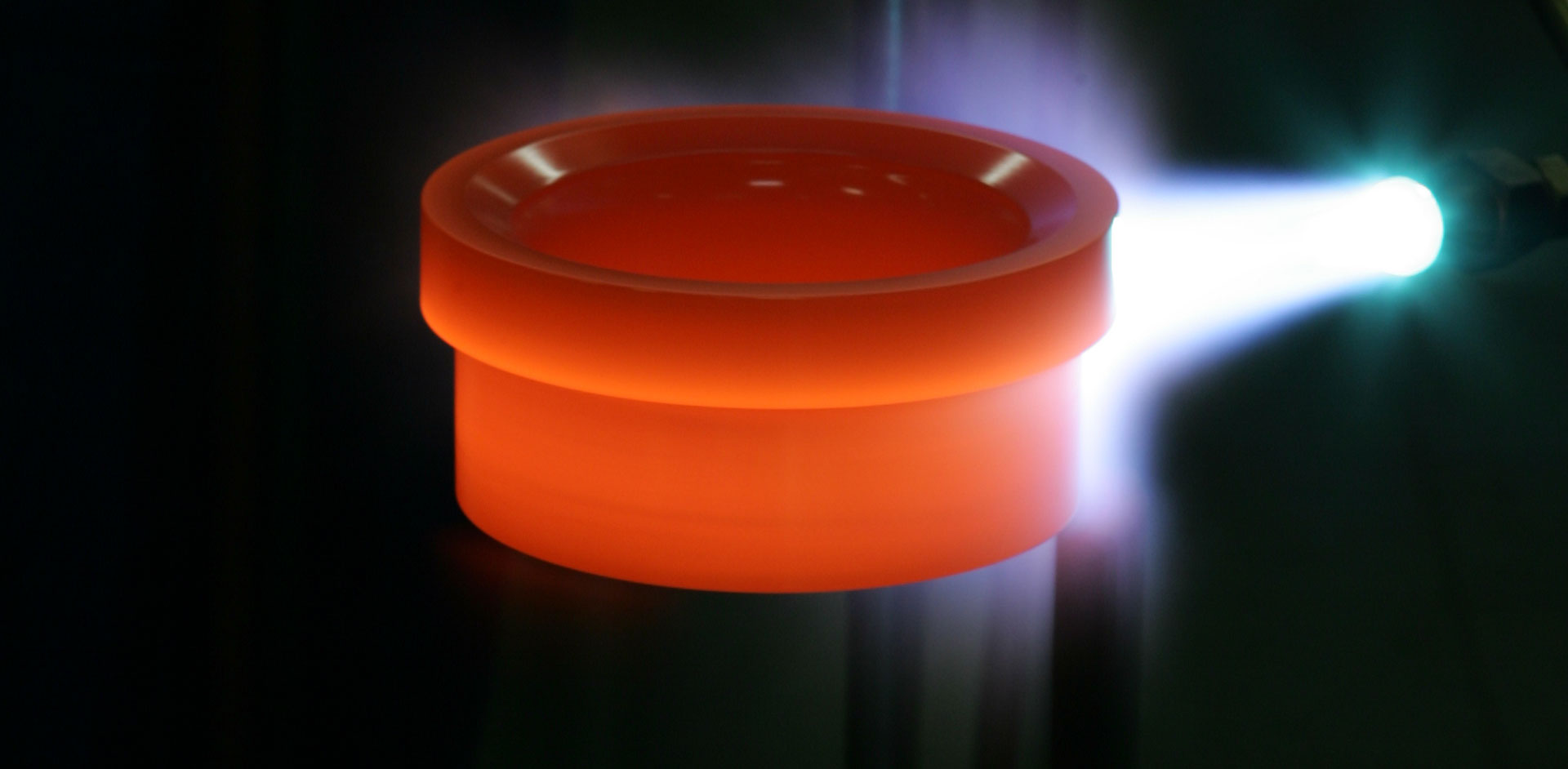 MWH continuously develops coatings that meet customer needs demanded by lower emissions standards and/or higher performance. We offer a broad range of coating technologies like Plasma Transferred Arc (PTA), Atmospheric Plasma Spray (APS), and Physical Vapor Deposition (PVD). A broad range of proven coatings like chroming, nitriding and proprietary MWH coatings are available to solve unique problems.
MWH coatings are designed to protect and optimize the performance of metal components. In the case of corrosion, our coatings are formulated to prevent valve degradation due to high temperature, moisture, salt spray, oxidation or exposure to a variety of environments. In addition, our coatings minimize premature valve failure caused by friction and wear.
As a customer, you benefit from MWH's process know-how and proprietary coatings in several important ways:
Tailor-made coatings that meet the requirements of your specific application
Proprietary hard-facing alloys protecting against severe wear
Corrosion-resistant coatings that protect against high temperatures and chemical attack
Our superior laboratory services are available to evaluate, diagnose, and solve many of your engine performance challenges

Testing and Evaluation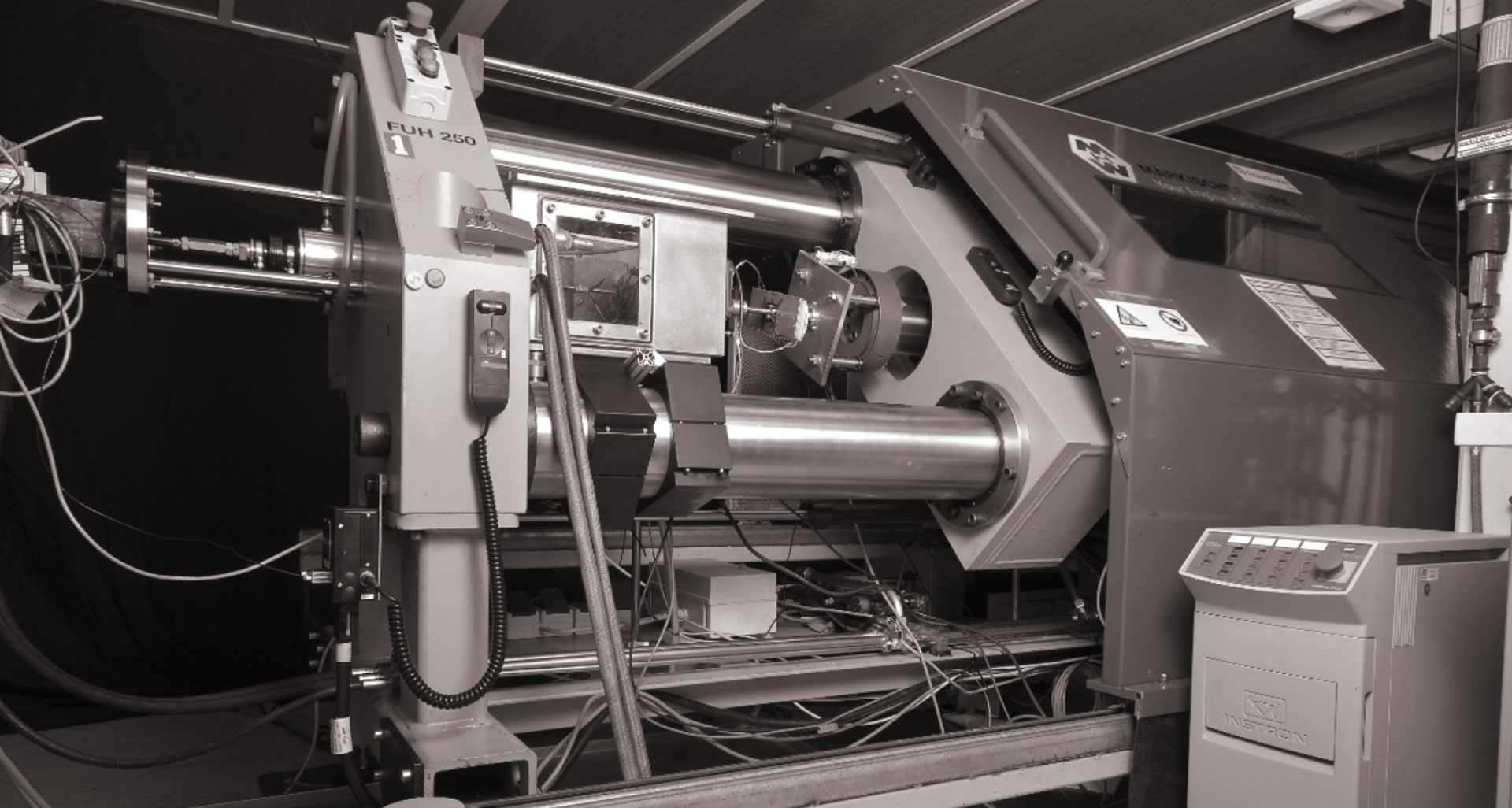 To face the challenges of higher efficiency and tightening emission legislation for gas engines, MWH developed a unique Valve Wear Test Rig. For the first time, tribological component tests for large-bore engines are available. We measure wear rates and evaluate valve wear for both valve closing velocity and peak firing pressure separately. Wear rate testing of both valve and seat ring in the lab match the measured rates from the field.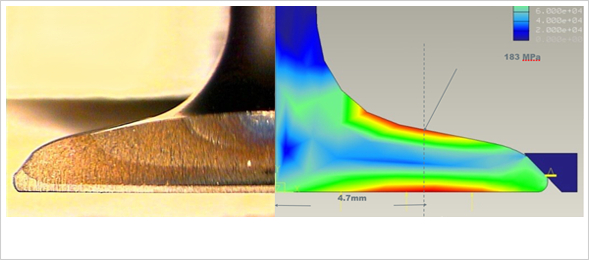 MWH has conducted friction and wear R&D for several years, improving valve spindle/seat ring pairings. During a multi-stage project over six years, we developed a novel approach for valve wear predictability. Based on J. F. Archard's laws of friction, a numerical wear simulation was designed to approximate the wear of both valve spindles and seat rings.
As an MWH customer, you benefit in several significant ways.
Evaluate valve and seat ring designs
Evaluate materials and designs quicker and at lower cost
Approximate impact of engine parameters on valve spindles & seat rings
Minimize engine tests by screening designs and materials
Identify root causes of wear