The more precisely your cylinder head system components interact, the more efficiently your engine runs. MWH has the insight and experience to determine exactly how each component should interact to deliver optimal performance. We focus on large-bore combustion engines (bore diameter range from 150 to 640mm) as well as high performance racing engines to achieve those perfect interactions. MWH offers valves, seat rings, guides, springs, rotators, pre-chamber nozzles, valve cages and more. Both standard and customized components are available.
MWH offers a wide range of high-quality inlet and exhaust valve spindles for the most demanding engine applications running on Natural Gas (LNG / LPG), Marine Diesel Oil, Heavy Fuel, Bio and Future Fuels. For engines running on Gas or with low-Sulphur fuels, MWH has developed proprietary seat coatings to extend component life in the most highly loaded engines. MWH was the first to introduce Nimonic exhaust valves for HFO applications in the 1970's. In addition, MWH uses stainless steels, Iron-based alloys, Titanium and Titanium Aluminides. Most valve spindles manufactured from these alloys can be welded with Stellite, Triballoy, Colmonoy, proprietary hardfacing alloys and PVD coatings.
Because durability starts from within, MWH material specifications are more demanding than industry norms. These materials, along with 40 to 50 tightly controlled in-house manufacturing steps, ensure that we always deliver superior performance.
As a system supplier, MWH develops seat ring and valve spindle pairings, to achieve more performance with less wear. Careful material selection and tolerancing of interacting components (valve / seat) are crucial for maximizing lifetime.
MWH manufactures seat rings from Nickel-based alloys (e.g. CrNi 60/40) and stainless steels, layered with well-known wear resistant hardfacing alloys (Stellite, Triballoy). When necessary, we coat the inner surface with MW-C³ to protect against cold corrosion.  Seat rings may be produced from rolled bar, forgings or centrifugal castings, depending on material and application. For engines running on Gas or low-sulphur fuels, MWH developed proprietary seat coatings to extend component life in the most highly loaded engines. MWH offers reliable solutions, including cooled and non-cooled seats, hardening techniques, as well as various innovative coatings.
MWH valve guides are engineered and manufactured depending on the corresponding valve spindle – the MWH system approach. The valve clearance is crucial to provide extended service life and the lowest lifecycle costs.
MWH manufactures valve guides consisting of continuous cast iron, dead-mold casting and high thermally conductive lamellar graphite iron. You benefit from low friction when choosing MWH valve guides and conductive components. The valve guide fit and tribological properties play critical roles in the reliability of the cylinder head system. MWH valve guides are proven over decades in the field.
MWH valve rotators have been in service for a wide range of engine types for decades. MWH offers its system design experience to develop tailor-made rotator solutions. All rotators undergo an endurance test on MWH's own test cells before market launch. MWH offers two versions:
The Ball and Spring Rotator (BSR) rotates inlet and exhaust valve spindles during their opening stroke, making use of the valve spring forces. Valves will be heated and cooled symmetrically, reducing the thermal gradient and stresses.
The Turnomat is the only valve rotator on the market offering forced rotation and controlled seat-polishing, tuned to meet the needs of your engine. Due to the seat-polishing effect, hard carbon deposits on the seat surface are removed. This prevents pitting and blow-by, which can lead to catastrophic valve failure. Reliable rotation provides uniform temperature distribution around the valve head.
MWH manufactures individual valve cages and complete cage units that are ready to mount on your various engine types. Valve cages normally consist of three major parts, connected via vacuum brazing and protected on the exhaust port via thermal metal spraying.
After their useable life has been exceeded, we offer valve cage reconditioning services. This process is carried out with the same quality and attention to detail as new cages. For details, see our Reconditioning section.
MWH supplies clamping cones and valve springs with outstanding dynamic performance for unsurpassed valve longevity. Our springs are dynamically tuned to the valve train to prevent resonance and valve bouncing. We offer single- and dual-coil systems manufactured exclusively from world-class materials.

Manufacturing Sciences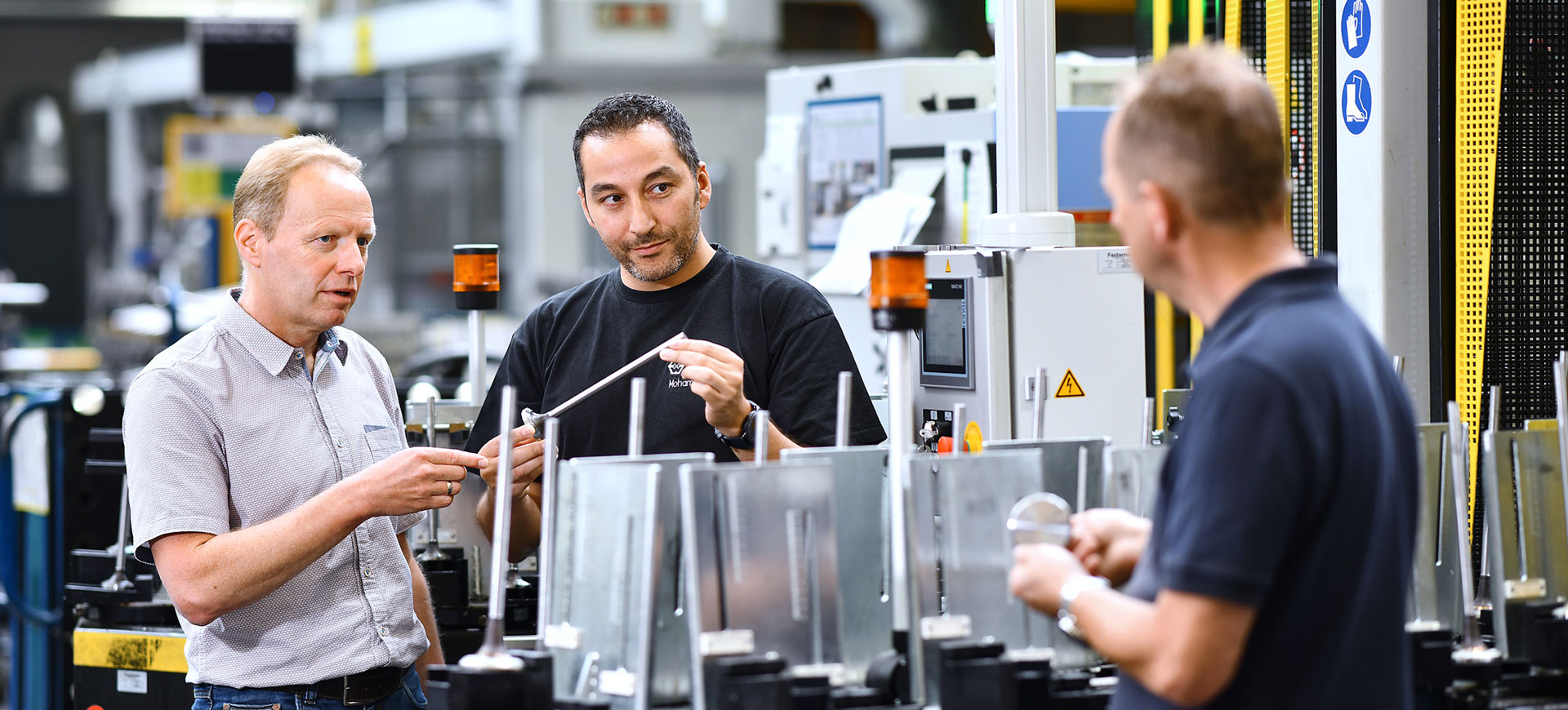 MANUFACTURING - HAND IN HAND WITH ENGINEERING
Excellent processes are necessary to produce superior components capable of extending your TBOs. We perform all critical metalworking processes under one roof to achieve the optimal technical properties that meet your high standards. These processes include forging, extruding, friction welding, heat treatment, PTA-/TIG-/MIG-/WIG -welding, flame spraying, induction hardening, PVD coatings, chroming, brazing and more.
Internal research and collaboration with renowned 
research institutes ensures that we remain at the forefront of manufacturing and material sciences, focusing on superalloys and novel coatings. In every product development project, we strive to combine quality, performance and cost-efficiency. Our understanding of metal forming processes, precise machining and coatings allows us to cost effectively design and produce the highest performing products in the industry. Meeting your application's requirements is our only focus.

Quality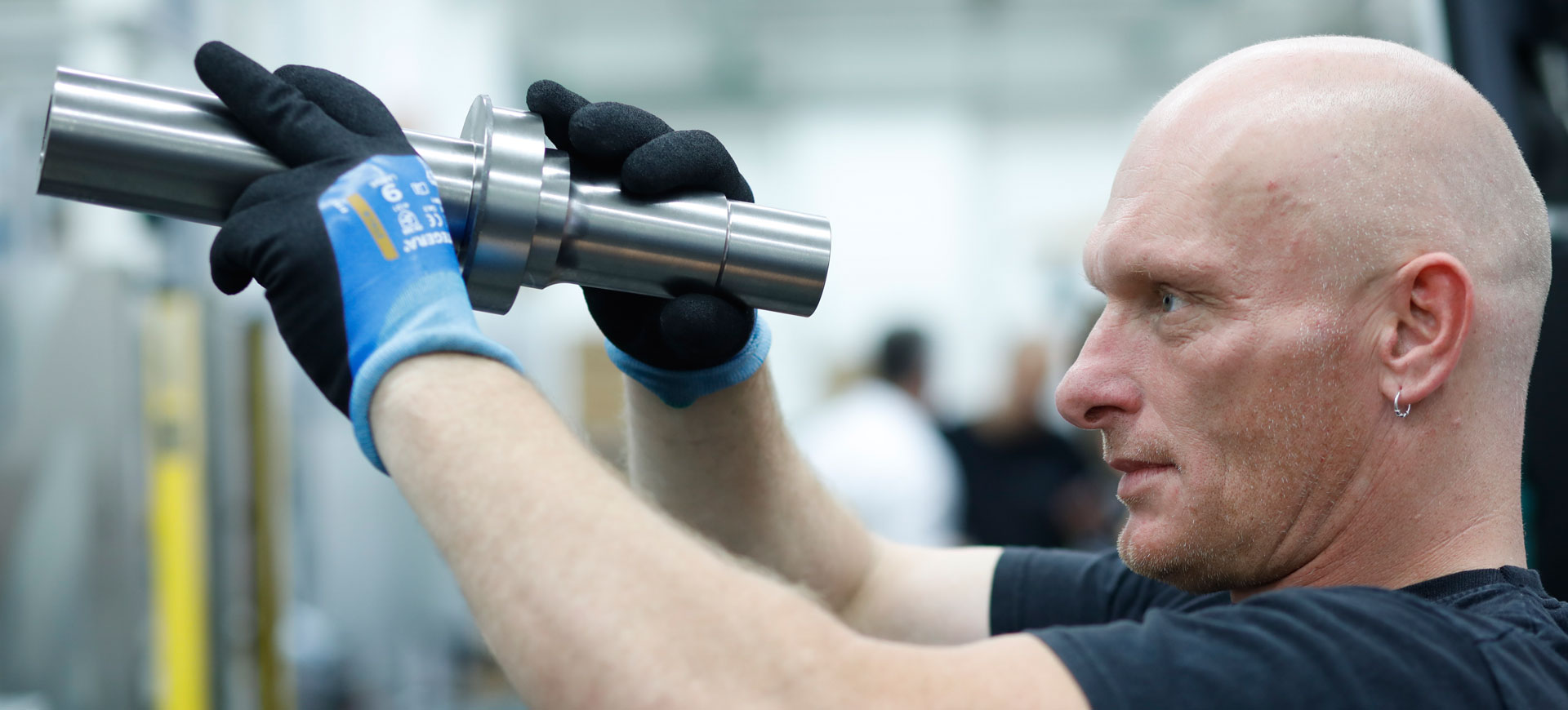 MINIMIZE WEAR, MAXIMIZE PERFORMANCE
As a premium product supplier, quality is forged into our processes and company culture. MWH leverages 160 years of metal working experience, a century of production know-how, 70 years of cylinder head component development and decades of close cooperation with scientific institutions and universities to deliver optimized valve train products for more than 400 engine types.
Employees form the basis of our quality concept. They understand the importance of reliability and understand how their efforts improve your products.
Every component we deliver undergoes an exhaustive series of control steps including visual, optical, dye penetration, ultrasonic and seat welding analysis. We offer component serialization with 100% traceability back to material lots, forging and heat treatment, and manufacturing operations. Quality is not just something we check; it is what we live and breathe. This is why more than 90% of the large engine builders around the world rely on MWH for cylinder head components to deliver the highest level of performance.